This comes from a dear friend and inspiration of mine, Nayeli Villanueva (seated front left). She's using her own story to change the stories of others.
She has the heart of a lion.
Submitted Reason No. 3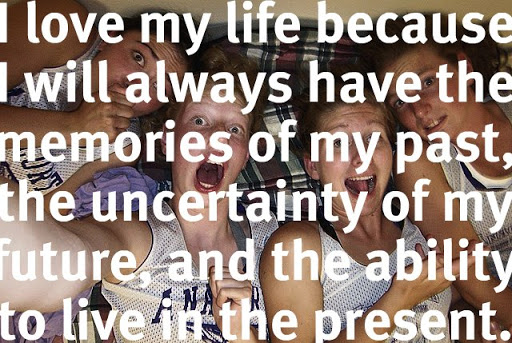 "I love my life because I will always have the memories of the past, the uncertainty of my future, and the ability to live in the present."

Thank you Hayley Rieger.